When we talk about the word Anger, a lot of things comes to our mind, and basically, the negativity of the reactions caused by this emotion grips our thought. Before we continue, let's look at the meaning of this word, Anger. According to collinsDictionary.com, Anger is the strong emotion that you feel when you think that someone has behaved in an unfair, cruel, or unacceptable way. He cried with anger and frustration.
With the above definitions, we can clearly understand that its a Reaction towards ungodly actions done to us. and most times we end up hurting ourself:
Ecclesiastes 7:9 New International Version (NIV)
Do not be quickly provoked in your spirit,
 for anger resides in the lap of fools.
Therefore since its not something we can do away with, we just have to learn how to control and overcome this emotion called Anger, and below are the best ten (10) ways to deal with this Emotion call anger as Bible-believing Christians.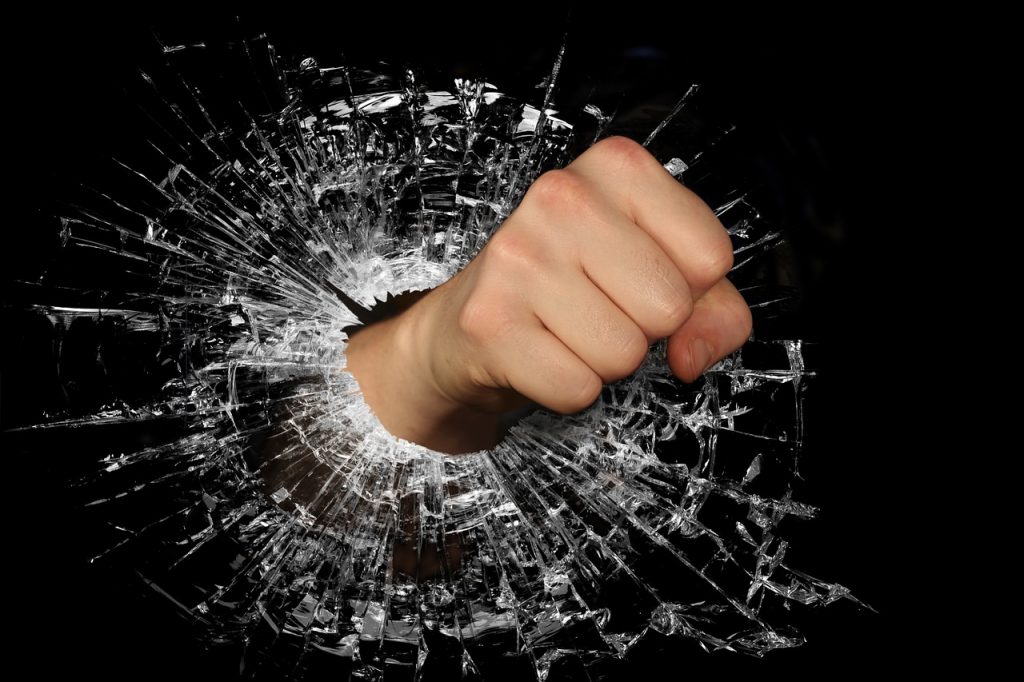 1. Acknowledge Your Anger
A lot of Christians are finding it difficult – dealing with their anger simply because they find it difficult to admit they are angry when been provoked, rather they will just pretend and smile saying all is well.
Ephesians 4:26 New International Version (NIV)
"In your anger do not sin": Do not let the sun go down while you are still angry,
The Bible made it clear that no matter what, we shouldn't stay long with the emotion. So as Christians, how can we get rid of these emotions without first accepting the fact that we are angry? Therefor it's not wrong to be angry but we ought not to allow it to stay long with us.
2. Cultivate Forgiveness
Colossians 3:13 New International Version (NIV)
Bear with each other and forgive one another if any of you has a grievance against someone. Forgive as the Lord forgave you.
Beloved the Bible helped us to understand that forgiveness is what we must share in other to get rid of our Anger. one of the quickest way to overcome our Anger as Christians are to forgive the act that provoked our Anger by so doing, we can easily forget the action that made us Angry.  just as our Lord Jesus Christ thought us in the book of Luke,
Luke 11:4 New International Version (NIV)
4 Forgive us our sins,
for we also forgive everyone who sins against us.
Our Lord Jesus makes us understand that when we forgive others, we also gain the Grace to be forgiven when we wrong Him or Fellow humans.
3. Get Rid Of What Caused the Anger
sometimes ,many Christians find it very difficult to forget the evil act done towards us and may of us fantasized about it and wish we can get easy revenge on them.
2 Corinthians 10:5 Good News Translation (GNT)
we pull down every proud obstacle that is raised against the knowledge of God; we take every thought captive and make it obey Christ. 
As Christians, we ought to meditate on the word of god often that thinking about the wrong deads done to us by our fellow Christians just as Paul thought the Corinthians to do.
4. Seek for Gods Help over Control on Your Anger
Truthfully as Christians, we should always seek God's face when we are angry because it will enable us to direct our feelings towards the right direction.
Proverbs 16:32 Good News Translation (GNT)
It is better to be patient than powerful. It is better to win control over yourself than over whole cities.
The book of proverbs made us understand that as Christians, we should learn how to control our anger than been powerful, yet our Anger leads us to grieve mistakes.
5. Learn to Pray " A Forgiveness Prayer
Realistically once we make up our mind to forgive me must effect it by our actions in Prayer.
Acts 7:59-60 Good News Translation (GNT)
59 They kept on stoning Stephen as he called out to the Lord, "Lord Jesus, receive my spirit!" 60 He knelt and cried out in a loud voice, "Lord! Do not remember this sin against them!" He said this and died.
let's take a look at Stephen in the Bible even in his death he was still praying for his persecutors as Christians we should always pray for forgiveness for our persecutors.
6. Avoid Unnecessary Arguments
Beloved as Christians, we should learn to live in peace and love with one another.
2 Timothy 2:23-24 Good News Translation (GNT)
23 But keep away from foolish and ignorant arguments; you know that they end up in quarrels. 24 As the Lord's servant, you must not quarrel. You must be kind toward all, a good and patient teacher,
the Bible basically and makes us understand that Arguments will Always lead to conflicts so as Christians, in order not to get Angry, we have to let go of some Arguments even when we know we are Right.
7. Avoid Being Drunk
Beloved, while drinking wine isn't typically encouraged, consuming more than what we can take may lead to a wave of destructive anger.
Ephesians 5:18 Good News Translation (GNT)

  Do not get drunk with wine, which will only ruin you; instead, be filled with the Spirit.
In this passage of the bible, the apostle Paul was encouraging the
Ephesians
to stay away from alcohol for it con only do more harm than good to them; rather they should embrace christ.
8. Share The Feelings with Love ones
Telling our hurt feeling that lead to anger is one of the best ways to get rid of our anger because anger is a feeling that we need to share before it leaves us.
1 Peter 3:8-9 Good News Translation (GNT)
 8.

To conclude: you must all have the same attitude and the same feelings; love one another, and be kind and humble with one another.

9. Do not pay back evil with evil or cursing with cursing; instead, payback with a blessing, because a blessing is what God promised to give you when he called you.
This verse of the bible apostle peter was teaching the people about leaving in love and peace with one another and not letting hearted and anger ruins the love they have for one another.
9. Think Before Acting
Beloved, taking actions when we are angry most times may lead to more harm than good to our lives as Christians, we ought to always think before acting as believers anger was the main reason Moses couldn't enter the promised land.
Numbers 20:10-12 Good News Translation (GNT)
10

He and Aaron assembled the whole community in front of the rock, and Moses said, "Listen, you rebels! Do we have to get water out of this rock for you?"

11

Then Moses raised the stick and struck the rock twice with it, and a great stream of water gushed out, and all the people and animals drank.

12

But the Lord reprimanded Moses and Aaron. He said, "Because you did not have enough faith to acknowledge my holy power before the people of Israel, you will not lead them into the land that I promised to give them."
Proverbs 13:16 Good News Translation (GNT)
16

Sensible people always think before they act, but stupid people advertise their ignorance.
Here the bible condemns action without thinking and urges us to always think before taking any actions.
10. Listen to some Gospel Music.
Beloved, music all over the world has been a great means of getting over stress and difficulties. When we are Angry, if we can take our time and listen to some cool gospel music, it will help us get over our anger easily as discovered by researchers music ease the mind and let out every anger.
Colossians 3:16 Good News Translation (GNT)
16

Let the message of Christ dwell among you richly as you teach and admonish one another with all wisdom through psalms, hymns, and songs from the Spirit, singing to God with gratitude in your hearts.
Ephesians 5:19
Good News Translation (GNT)
19

Speak to one another with the words of psalms, hymns, and sacred songs; sing hymns and psalms to the Lord with praise in your hearts.