According to Wikipedia, Church planting refers to the process (mostly in Protestant frameworks) that results in a new local Christian congregation being established. It should be distinguished from church development, where a new service, worship center, or fresh expression is created that is integrated into an already established congregation.
The idea of church planting came up as a result of the multiplicity of nations, races, languages, and people. In other to effectively penetrate every part of the world, from the smallest unit of the society, which is the family, to the educated and uneducated, to the rich, to the poor, and to all categories of people with the gospel of Christ, and conserve souls for growth and maturity. (Matthew 28:18-20 KJV).
Moreso, Church planting and evangelism synonymously go hand in hand. Before church planting, there must first be evangelization in the particular community where the church is supposed to be planted. It is when the people are preached to, and are would have positively responded to the call of salvation that the church is then planted for the purpose of keeping, feeding, and nurturing to maturity the new converts.
Here's my list of 20 powerful and effective guidelines for Church Planting and Grass Root Evangelism.
1. PRAYER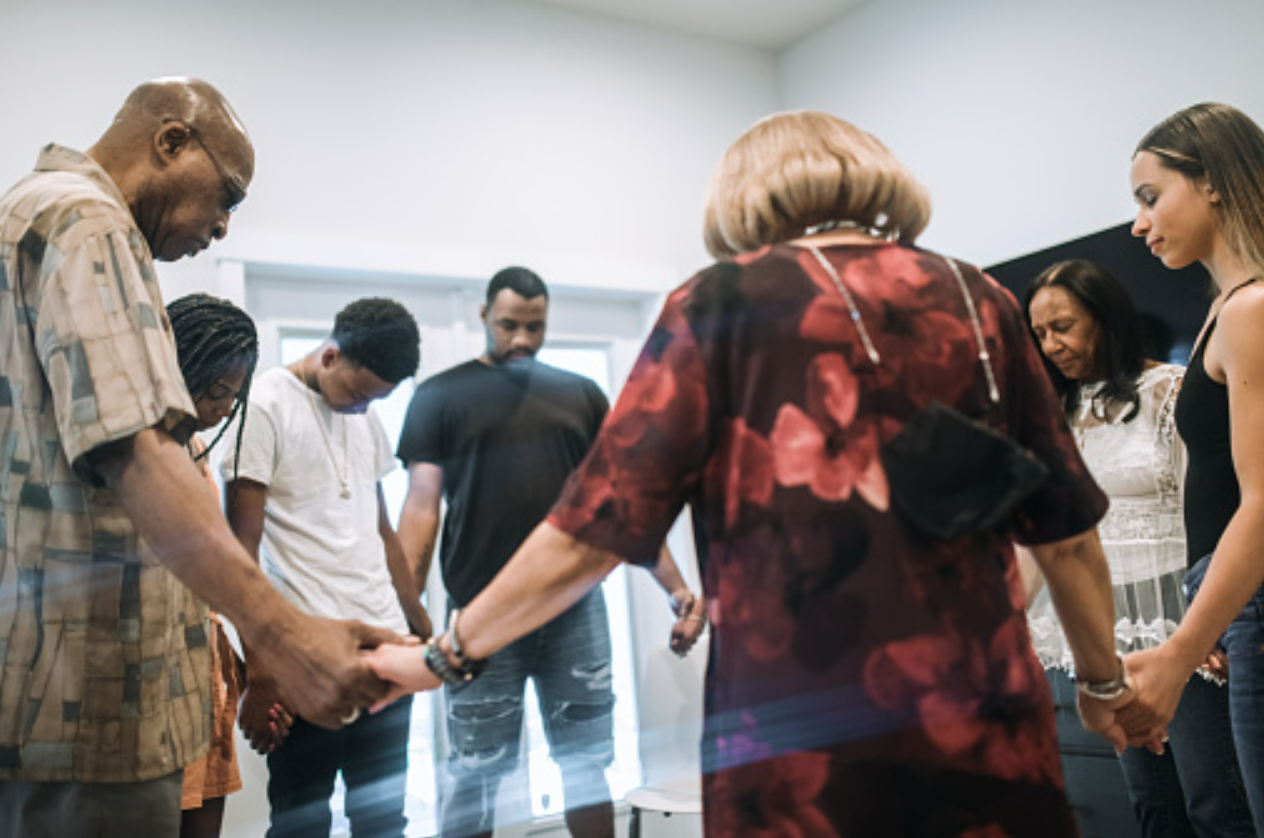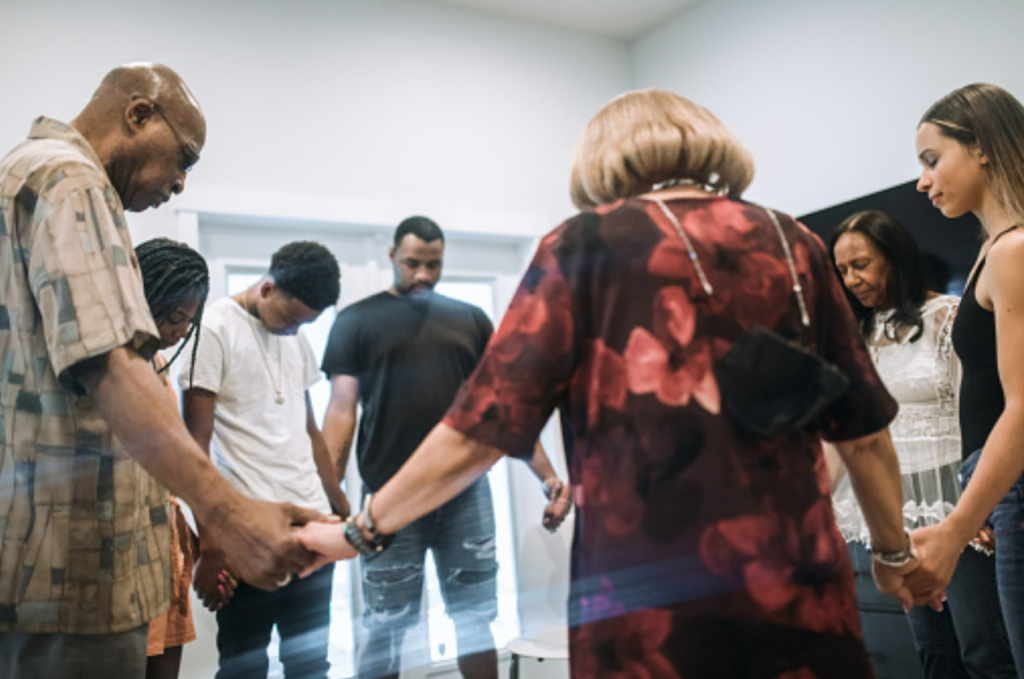 In James 5:16, The bible says (The effectual fervent prayer of a righteous man availeth much.) 
There is absolutely nothing we can't achieve when we commit all to God's hands. We are humans, limited in understanding and wisdom. When we pray, we put everything into the able hands of God. It is the Spirit of God that guides and directs us on how to go about our plans. He directs us to those whose hearts are ready for the seed of God's word to be sown and thereby making it easy for them to repent and believe the gospel.
Remember, some of those we are to evangelize would be hearing the gospel for the first time. before the preacher goes to preach to such people, God would have worked on their hearts, just as we see in the case of so the place of prayer before any undertaking, as long as it concerns church planting should be given serious attention and not be underestimated.
For this people's heart has grown callous; they hardly hear with their ears, and they have closed their eyes. Otherwise, they might see with their eyes, hear with their ears, understand with their hearts, and turn, and I would heal them.' Be advised, therefore, that God's salvation has been sent to the Gentiles, and they will listen!" … Acts 28:27,28
2. SEEK COUNSEL, ASK QUESTIONS
Where no counsel is, the people fall: but in the multitude of counselors, there is safety. (Proverbs 11:14, KJV).
Seeking counsel from those who are gone before is one of the most important things to do before embarking on the task of church planting and also one of the first steps to take. From them, we get to know what it takes to plant and grow a church. It is one thing to plant a church, it is another thing for the church to grow and be established. The effort would require to plant a church can not be compared with the so much energy and enormous responsibilities required to build and establish that same church.
Our fathers in the faith are there to guide us through the wisdom of God and by their personal experiences on church planting. They share with us the challenges they faced, and what they did to overcome language barriers and racial differences, as we are bound to face similar challenges.
3. BE POSITIVE AND GOAL-ORIENTED
Having a positive disposition toward anything at all we want to do gives us much guarantee of achieving it. We don't get discouraged by whatever we see. We see every challenge as an opportunity to learn and understand much better. every mountain becomes a platform we stand on to get our desired result.
The same is also for gospel ministers and leaders who wish to push through the walls of every form of difficulty to plant and establish churches all over the world.
God doesn't want us to negative in our minds when building His kingdom. He doesn't want us to be excuse givers. Those who give excuses don't have a place in the plan and program of God.
The global insecurity challenges, the economic situation that has brought untold hunger and starvation in those underdeveloped parts of the world, natural disasters, pestilences and diseases, and many other world problems that have consequently resulted in the countless number of deaths and losses are actually reasons why God expects gospel ministers to be up and active in the business of soul-winning and church planting.
We should have a goal or target of a particular number of people we expect to have in that church within a period of time after planting the church. For example, a church with a small structure should not be overpopulated, as there should still be provisions made for another branch of the church.
the classes of people predominantly living within that location should be planned and targeted to be reached, preached to, and brought into the church.
 4. MAKE NECESSARY ARRANGEMENTS
All necessary arrangements should be made before bringing those converts to congregate together in a place. First of all, a structure should be erected, for adults, young people, and for children, as a befitting place of worship.
The children should be separated from the young youths and should have a structure where they gather and be thought according to their age brackets. the same is also applicable to young youths and those a little bit advanced. They should be in a separate place where they are groomed and thought according to their level of education, using relevant materials applicable to their ages and classes for easy comprehension.
Then we should have a place for adults, men, and women, married and single, old and young, where they're thought principles of building a godly and happy home as married people, how to thrive in businesses, in all their different crafts or circular vocations, and also teach them the principles of financial management.
Provisions should also be made for the administration and management of the church. workers should be trained, equipped, and given specific areas to function. Sectional heads should be appointed over the different functional units of the church. The choir or worship team, ushering or protocol people, prayer and the intercessory unit, account/ audit office, welfare department, etc, should all be trained and well equipped to serve the church.
Funds should be raised for mobilization in order to avoid being stranded, as it happens in some cases. Contributions should be made to carry out every planned task. We don't expect to rely in any way on the new converts in the church for financial support.
5. PLAN POWERFUL PROGRAMS (P.P.P).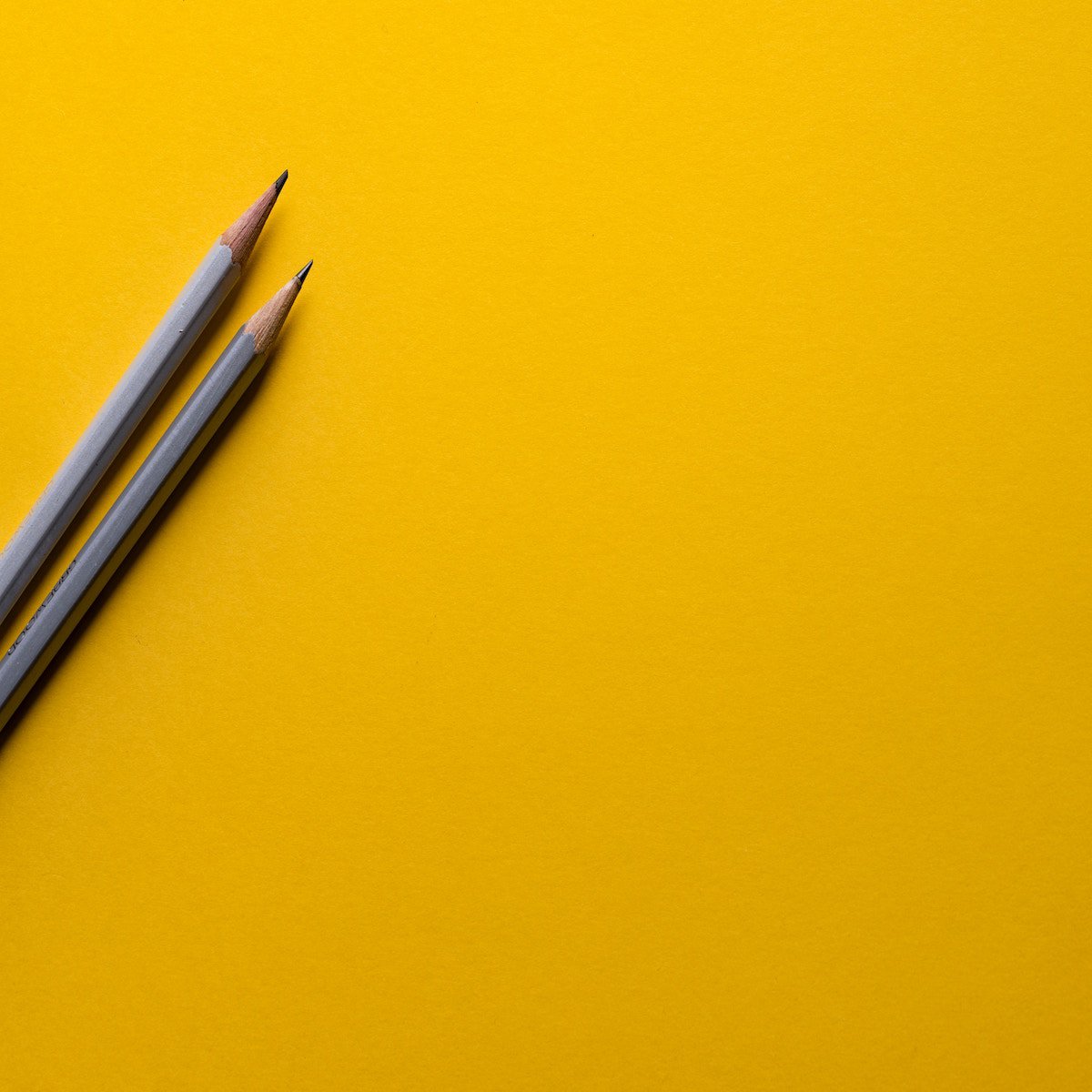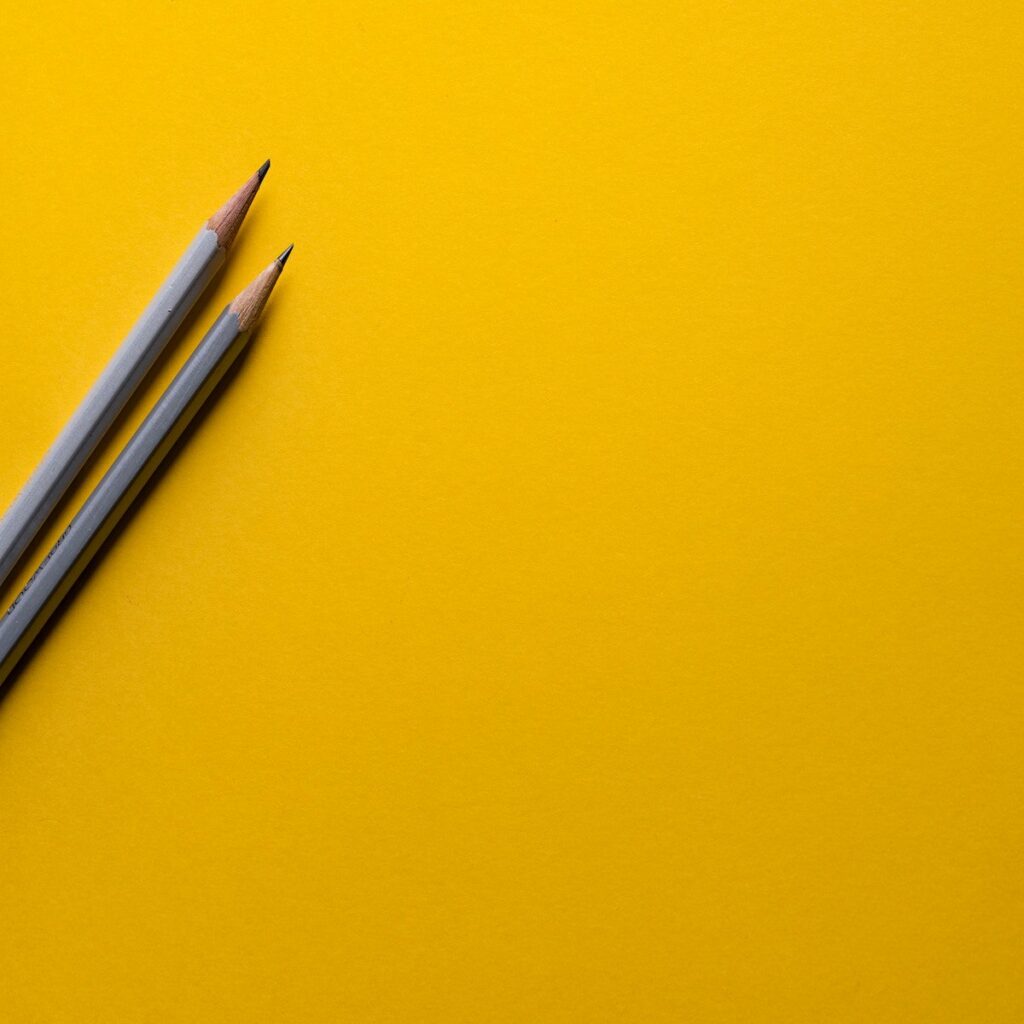 There is a need for planning good programs after considering the categories dwelling in our area of target for church planting. we should know how to penetrate them using varieties of interesting programs such as would capture their attention.
Programs such as school debates or quiz competitions wouldn't be a bad idea for those in primary and secondary schools. Prizes should be given to the best performers, and those who don't perform well should be encouraged to put in their best.
Let's not forget the orphans, physically challenged, and less privileged children. They need to be reached out to and catered for. We can buy exercise books for them, clothes, shoes, and other needed items, to encourage them and put smiles on their faces. Make them see reasons to live and they will forever be grateful to you.
Skill acquisition training should be organized for the young people, the school leavers, and those in higher institutions. They should be thought entrepreneurial skills to be financially independent and capable of raising funds for some of their basic needs.
A single forum should be organized for those who are not married but are due for marriage. They should be taught how to know the will of God for them in marriage and how to handle marital responsibilities and challenges.
Free medical outreaches for the sick too are also another way we can reach them and evangelize them in the rural areas and establish them as a church.
6. PARTNER WITH FELLOW LABORERS
Having a team of soul-winning laborers is one very effective way of accomplishing the rigorous task of church planting and rural evangelism. Sharing the vision with like-minded, faithful, dependable, responsible, and fellow mature kingdom builders. We should look out for those who are willing and capable enough to abandon their comforts and go all with us to the hinterlands and penetrate the gospel to everyone.
We can create a team of different professions, where we have the medical doctors, nurses, technologists, fine and creative artists which involves gospel musicians, movie actors, seamstresses, counselors, psychotherapists, etc, all these set of people should be brought together in partnership and form a gospel publication team. we should get all the necessary tools needed for their various areas of assignment.
One good thing about partnering with others is that it gives us desired results quicker and better than we expect. The more we partner, the better our results in gospel publication and church planting.
7. BE UNDERSTANDING, COOPERATIVE, AND FLEXIBLE
It is one thing to build a team, it is another thing to be able to flow or work with the team. It is commonly said that a tree can not make a forest, that's why we network together to get jobs done. But not being flexible to accommodate the opinions, suggestions, and ideas of others we partner with can become the quickest and fastest way to our downfall or failure. As we collectively work together, it is very important we share ideas that could help us achieve our goals.
Bring the opinions of everybody into consideration, everybody has a perspective to life, everybody has views. It is through the collection of all points from different aspects that we are able to make meaningful progress. Working in isolation can create disunity and division that consequently would slow down (if not completely hinder) the progress of the work.
Everybody should be carried along and given a sense of belonging. Even the seemingly less-important idea should be given correspondent attention.
8. FOLLOW OTHER GODLY EXAMPLES OF CHURCH PLANTERS AND SOUL-WINNERS
A good and excellent student is one who follows good examples. there is so much we do not know in life, but when we follow those who have achieved similar results as we expect in our field, we not only are predisposed to success, we become masters of that very endeavor.
We have examples of those who took the gospel to villages and undeveloped places, got souls saved, and planted churches even in our contemporary times.
Dr. Liardon has established many churches and accredited Bible schools, and would have finished building Embassy International Church in Orlando, Florida, an apostolic center to serve his community and the nations. It is also the headquarters of the Embassy Global Network, which provides a gathering place of support and encouragement for ministries and leaders.
Reinhard Bonnke (1940–2019) was principally known for his Great Gospel Crusades throughout Africa. The son of a German pastor, Reinhard surrendered his life to Christ at age nine and heard the call to the African mission field before he was a teenager. He attended Bible college in Wales and was ordained in Germany where he and his wife, Anni, pastored a small church until 1967 when, in obedience to Reinhard's childhood call, they embarked on missionary life in Africa in the small mountain kingdom of Lesotho.
When, in 1974, the Holy Spirit spoke to Reinhard in a recurring dream about "a blood-washed Africa," he founded Christ for All Nations, becoming the inspiring visionary who always spoke of "plundering hell to populate heaven," a dedicated preacher who saw "signs following" as the necessary evidence of the power of the gospel to save, heal, and deliver. To date, Christ for All Nations has recorded more than eighty-two million documented decisions for Jesus Christ. Just to mention but a few.
There are other examples from the bible of those who successfully evangelized, won many souls, and established churches, like Paul the Apostle.
9. ARM YOURSELF WITH RELEVANT INFORMATION
How much you know about the environment you plan to reach will in a greater measure determine your chance of succeeding. The information does not just give you a clue of where you are going, it also safeguards you from any possible evil around that environment.
Make a proper inquiry about the community, the nature of people living within the area, their profession, cultural, and traditional belief, language, occupation, the type of food they eat, the standard of living, security risks, the weather condition, health situations, political structure, and constitution, population density, land mass, and important geographical features, try to know if communication network service is accessible, so as to be able to communicate with your family and other people who wouldn't be mobilized for the movement.
Know the prominent citizens of the community, and try to find out how you can get close to them, when ( by God's grace ) they must have been preached to and given their lives to Christ, they could be very useful to us in church planting, building,  development and running of the church.
10. A SUPPORTIVE LIFE PARTNER WOULD BE OF GREAT VALUE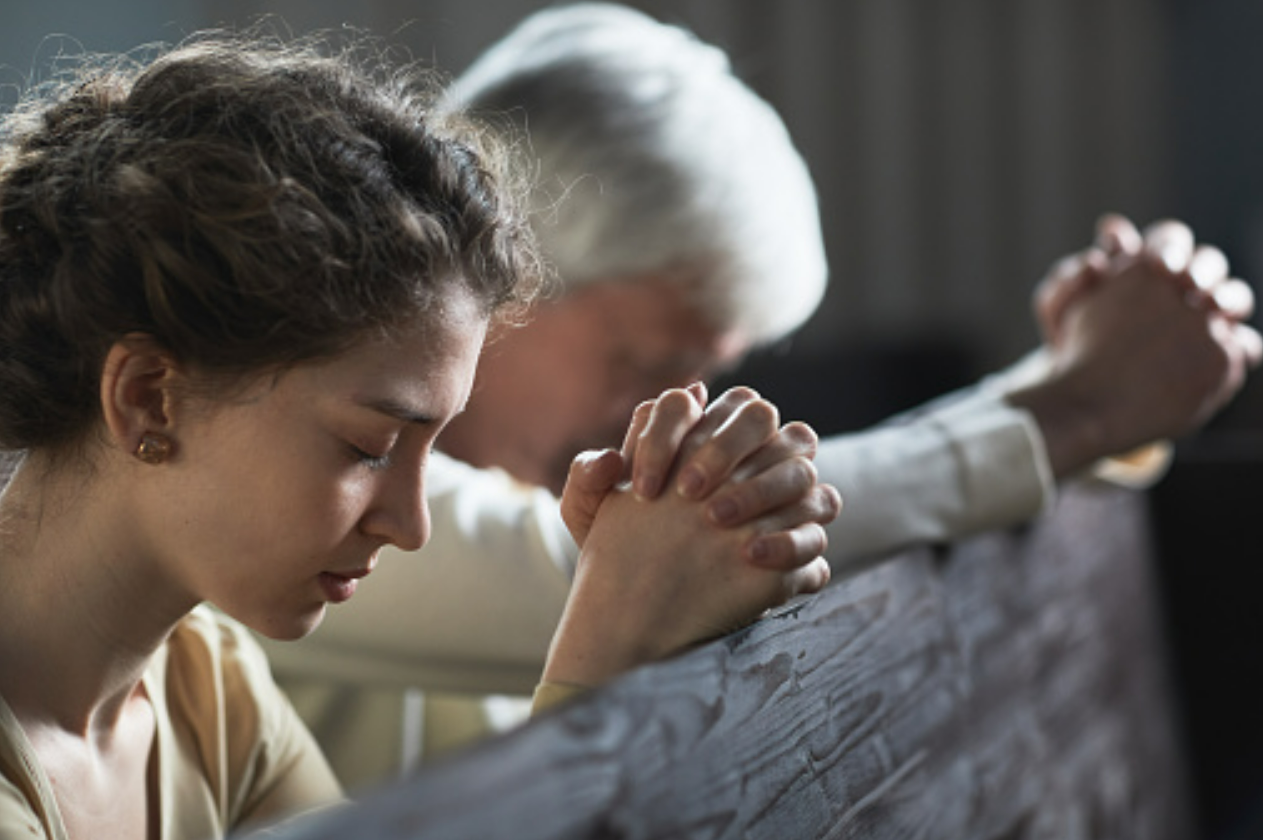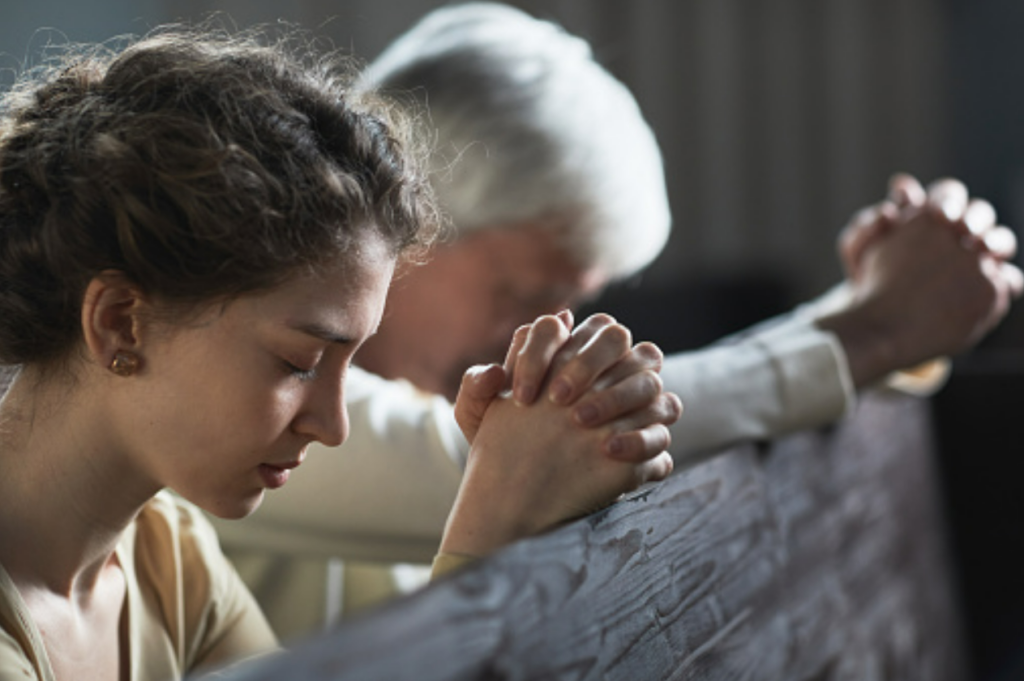 Finding a very helpful companion is instrumental not only to the advancement and fulfillment of our ministry but also to our joy and happiness while laboring for the Lord. One of the several reasons why marriage was originally instituted by God is for helping one another to achieve goals.
Now let's consider some scriptural references that talk about marriage as a helping ministry. Genesis 2:18, King James Version reads;
And the Lord God said, It is not good that the man should be alone; I will make him an help meet for him. 
Also, Deuteronomy 32:30 KJV reads;
How should one chase a thousand, And two put ten thousand to flight, Except their Rock had sold them, And the LORD had shut them up?  
Marriage helps us achieve so many exploits for God, which ordinarily we may not be able to accomplish being unmarried, including evangelism and church planting exercises. When we marry according to Gods leading and will for us, we fulfill our purpose and make our ministerial tasks easy.